Correction to: Expression of quiescin sulfhydryl oxidase 1 is associated with a highly invasive phenotype and correlates with a poor prognosis in luminal B breast cancer
Breast Cancer Research
2018
20:89
Received: 4 June 2018
Accepted: 4 June 2018
Published: 8 August 2018
After the publication of this work [
1
], an error was noticed in Fig.
4a
. The micrograph image sh528 was accidentally duplicated. We apologize for this error and have replaced it with the correct figure below. This does not affect any of the interpretations or conclusions of the article.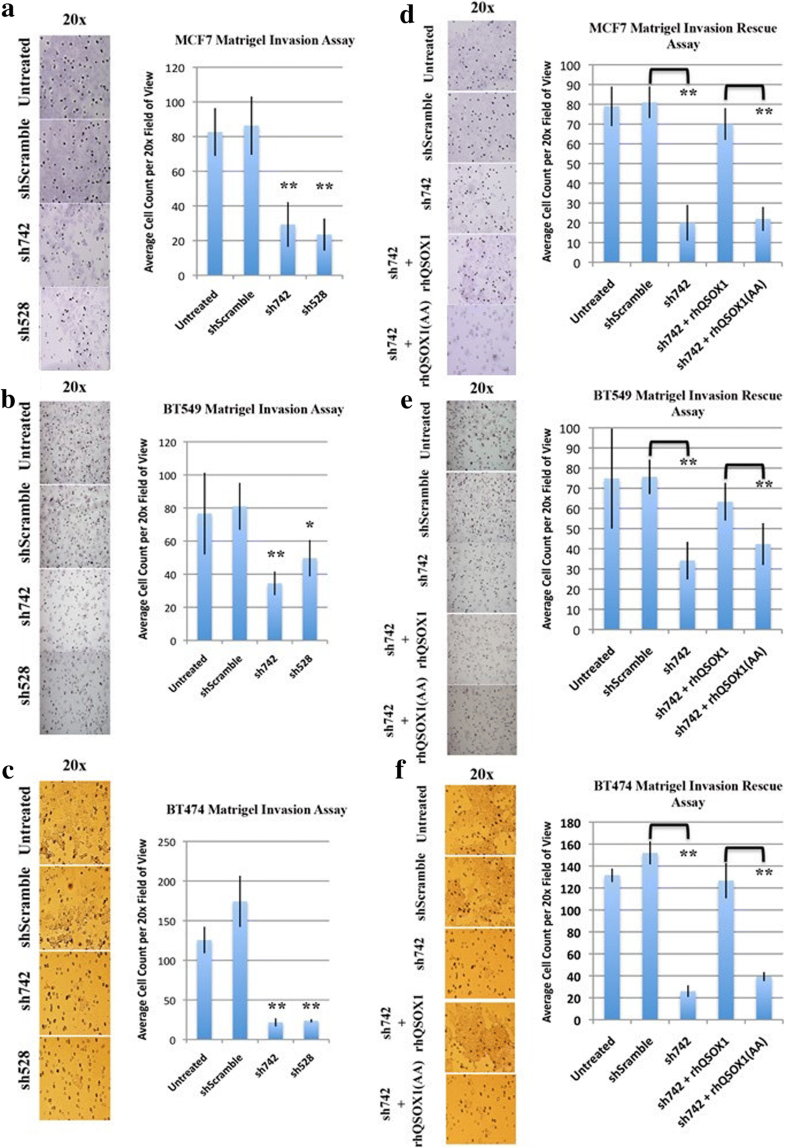 Open AccessThis article is distributed under the terms of the Creative Commons Attribution 4.0 International License (http://creativecommons.org/licenses/by/4.0/), which permits unrestricted use, distribution, and reproduction in any medium, provided you give appropriate credit to the original author(s) and the source, provide a link to the Creative Commons license, and indicate if changes were made. The Creative Commons Public Domain Dedication waiver (http://creativecommons.org/publicdomain/zero/1.0/) applies to the data made available in this article, unless otherwise stated.
(1)
School of Life Sciences, Arizona State University, PO Box 874501, Tempe, AZ 85287-4501, USA
(2)
Department of Laboratory Medicine and Pathology, Mayo Clinic Arizona, 13400 E. Shea Blvd, Scottsdale, AZ 85259, USA
(3)
Department of Investigational Pathology, Translational Genomics Research Institute, 445 N Fifth St, Phoenix, AZ 85004, USA
(4)
Division of Health Sciences Research, Mayo Clinic Arizona, 13208 E. Shea Blvd, Scottsdale, AZ 85259, USA
Lake FD, et al. Expression of quiescin sulfhydryl oxidase 1 is associated with a highly invasive phenotype, and correlates with a poor prognosis in luminal B breast cancer. Breast Cancer Res. 2013;15(2):R28.View ArticlePubMedPubMed CentralGoogle Scholar